Clara is a simple kids game. A sound is played and the goal is to tap the right picture.
There is no score kept, just let the kid keep tapping the pictures as long as it's fun.
Current version has 16 pictures of a kid, cat, dog, cow, chicken, rooster, frog, horse, truck, pig, duck, helicopter, trumpet, rubber duck, steam train and a lamb. Do you have ideas for other please let us know.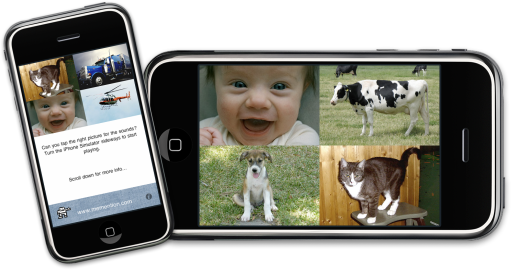 Have fun!